What is a digital vision?
Your organization may well have a purpose and values well communicated with all stakeholders. A digital vision, however, is different. It's also, forward-looking and defines "who we want to become" as an organization considering emerging technologies. So you have different options depending on whether you need to move your business online or leverage digital technology.
Write a separate digital vision (viable alternative)
Numeric did just this. Peter Keogh saw a niche in his marketplace to provide financial advice and services to fast-moving entrepreneurs. Peter founded Numeric.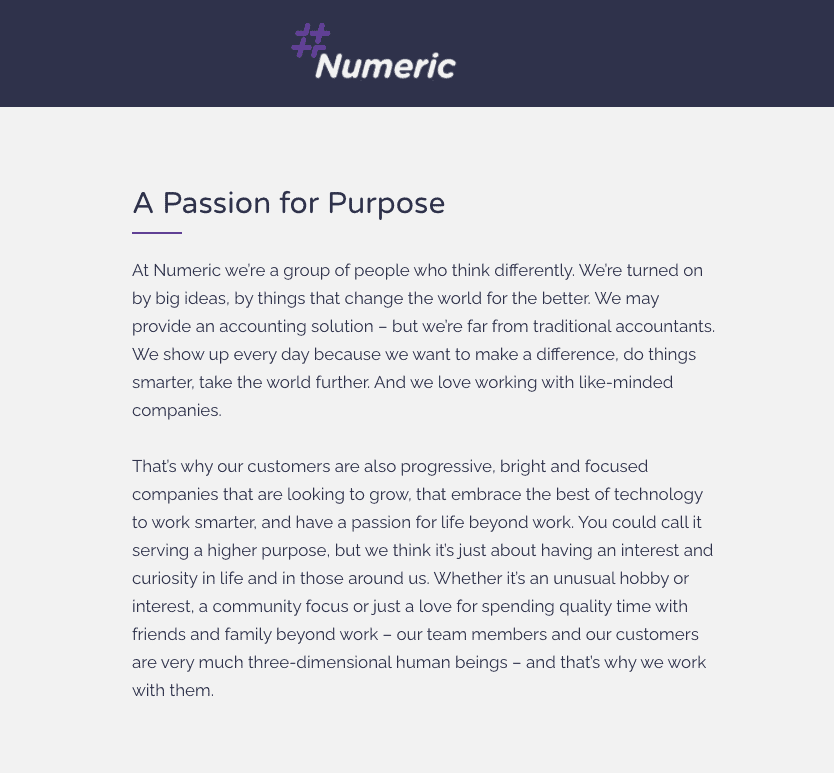 2. Rethink your purpose, vision, and mission to incorporate the disruption and opportunity that technology will enable (ideal).

As far back as 2006, Burberry CEO, Angela Ahrendts and Chief Creative Officer Christopher Bailey realized that a digital vision was vital to their future.  They clearly stated, "the vision was to be the first company who is fully digital" and that they wanted "to build a social enterprise". Ahrendts also mentioned to the Harvard Business Review that "The number one strategy was all centred around the brand. We needed to purify the brand message and how we were going to do that; by focusing on outerwear, by focusing on digital, by targeting a younger consumer". It was essential that Burberry focused on their key iconic assets, repositioning themselves as a luxury brand and moving away from creating products for the masses.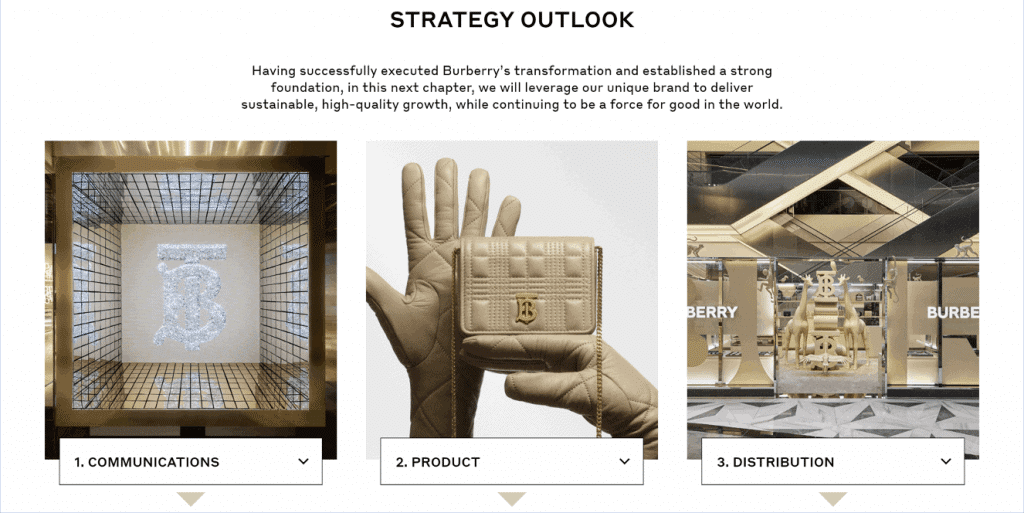 Digital vision is clearly at the core of the Burberry future.
Read more about their strategy at "Why is Burberry's Digital Strategy So Good by Chris Alexander
As a leader your role goes beyond formulating the vision. It must be communicated and understood throughout the whole organization. Consider making a short video. In any event, ensure that it is crystal clear. You will not be there when people are experiencing your website, your blog or your products and services. The brand does the heavy work in Digital Land.